Child Care Training in Wisconsin
Training Icons Key
Spanish Training

YoungStar Training

Leadership & Advocacy

Program Administration

In the Classroom

Inclusion

Infant and Toddler

Equity & Diversity
WECA can customize a training for your program. For more information please call Andrea Murray in the WECA Madison office at 608-729-1053.
Download Print-Ready Registration Forms
No responses
December
Health Insurance Education Session
You'll learn:
What to look for when shopping for your 2017 health plan.
Important health insurance terminology.
Choosing the right type of care at the right time.
PLUS! You'll receive tips on how to pay less out of pocket when you need to get care
Agenda
6-6:30 Snacks, networking
6:30-8 Program, Q&A
This event is free, but preregistration is required. Minimum 10 people, maximum 30.
Parking is available behind the building at the Northeast Corner of the parking lot or on the street.
Presented in partnership with Common Ground Healthcare Cooperative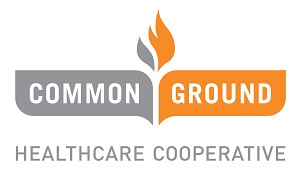 Location:
WECA Milwaukee, 316 N Milwaukee St, Suite 436
Topics:
Program Administration
Date:
Monday, December 12, 2016
Register now
Past Trainings
( — )

Strengthening Families

(Wednesday, January 20, 2016 — Milwaukee)

Strengthening Families

(Saturday, February 20, 2016 — Milwaukee)

ERS Webinar: SACERS-U

(Tuesday, February 23, 2016 — Webinar)

Super Saturday: Training to fit YOUR Needs

(Saturday, February 27, 2016 — Milwaukee)

Family Engagement - Webinar

(Mar 7 – Apr 4, 2016 — Online)

T.E.A.C.H. Early Childhood Scholarship Road Show

(Tuesday, March 15, 2016 — Eau Claire)

ERS Webinar: Formal Rating Q&A Session

(Tuesday, March 15, 2016 — Online)

T.E.A.C.H. Early Childhood Scholarship Road Show

(Wednesday, March 16, 2016 — New Richmond)

Guiding Children's Behavior in Afterschool/School-Age Programs

(Apr 6 – Apr 16, 2016 — Milwaukee)

Family Engagement: Partnering with Families for Children's Success

(Saturday, April 9, 2016 — West Allis)

How Family Child Care Providers Can Improve Their Business Skills - with Tom Copeland

(Thursday, April 14, 2016 — Webinar)

T.E.A.C.H. Early Childhood Scholarship Road Show — Appleton

(Monday, April 25, 2016 — Appleton)

T.E.A.C.H. Early Childhood Scholarship Road Show — Sheboygan

(Tuesday, April 26, 2016 — Sheboygan)

Prácticas Apropiadas para el Desarrollo

(Wednesday, April 27, 2016 — Un seminario web)

Wisconsin Pyramid Model

(Apr 30 – Aug 20, 2016 — Milwaukee)

Afterschool/School-Age Curricular Framework

(May 7 – May 14, 2016 — Milwaukee)

T.E.A.C.H. Early Childhood Scholarship Road Show — Milwaukee

(Saturday, May 14, 2016 — Milwaukee)

Super Saturday: Training to fit YOUR Needs

(Saturday, May 21, 2016 — Milwaukee)

T.E.A.C.H. Early Childhood Scholarship Road Show-Racine

(Tuesday, May 31, 2016 — Racine)

T.E.A.C.H. Early Childhood Scholarship Road Show-Kenosha

(Wednesday, June 1, 2016 — Kenosha)

T.E.A.C.H. Early Childhood Scholarship Road Show - Wausau

(Tuesday, June 21, 2016 — Wausau)

T.E.A.C.H. Early Childhood Scholarship Road Show - Rhinelander

(Wednesday, June 22, 2016 — Rhinelander)

Spend a Little Time, Save a Lot of Money: Maximize your Tax Deductions with Tom Copeland

(Wednesday, July 13, 2016 — Webinar)

Wisconsin Model Early Learning Standards

(Aug 9 – Aug 24, 2016 — Milwaukee)

Pathways to Quality Conference and Resource Fair

(Saturday, October 8, 2016 — Milwaukee)

2016 WECA Annual Conference

(Oct 13 – Oct 15, 2016 — Green Bay)

Wisconsin Model Early Learning Standards

(Oct 29 – Nov 5, 2016 — Milwaukee)

Social & Emotional Competence: Pyramid Model Training for Family Child Care Providers

(Nov 5 – May 20, 2017 — Madison area)