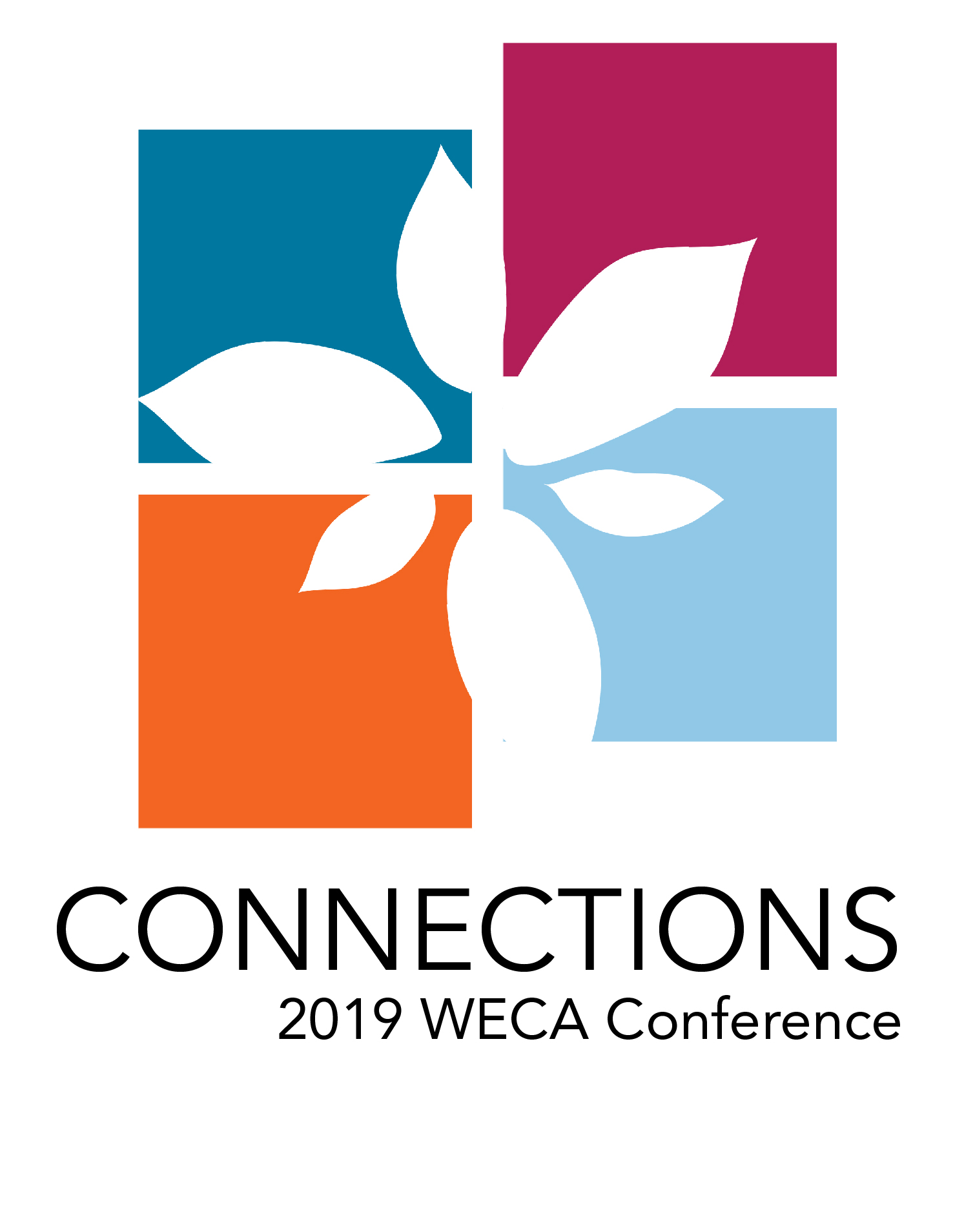 Welcome to the 2019 WECA Conference
Leadership, Resiliency and Wonder!
The Wisconsin Early Childhood Association is the state affiliate of NAEYC and draws over 500 attendees each year. The 2019 Annual WECA Connections Conference will be expansive with three days of keynote addresses,  50 workshops, book sales and exhibits, school tours, and networking opportunities that challenge you to deeply explore topics of leadership, resiliency and wonder! This is the conference not to be missed.
Join us for three days of exceptional Professional Development.
Conference Overview:
Pre-Conference Day- Thursday, November 14:
The theme of the pre-conference day is Professionalism and Leadership with a focus that calls the Early Childhood field to gather a unifying voice in establishing a framework for career pathways, knowledge, competencies, qualifications, standards and compensation. The keynote and workshops will bring higher education faculty and our professional development partners – trainers, coaches, consultants, and agency staff coming together to consider next steps regarding the NAEYC Higher Education Accreditation system, Power to the Profession, and professional standards and competencies.  Mary Harrill, Senior Director of Higher Education Accreditation and Program Support at NAEYC, is the keynote speaker and J3 Solutions Consulting will be presenting "The Courage to Lead-Becoming the Leader That You Were Meant to Be!" during the afternoon session.
Day 1 – Friday, November 15:
The theme for the day is Resiliency with keynote presentations by Lea Denny, M.S. and Tammy Scheidegger, Ph.D. providing insights that surround our work exploring how historical trauma impacts how children and adults build resiliency, and the role of compassion in providing trauma informed care.
Day 2 – Saturday, November 16:
The theme for the day is Wonder! with Dr. Wendy Ostroff the author of Cultivating Curiosity in Classrooms and Understanding How Young Children Learn: Bringing the Science of child Development to the classroom as the keynote speaker for the day. Conference activities will tap into the theme of Learning Through Play with inquiry, creativity and wonder.
Registration

Registration is now open.
The first and every 50th  person to register will get a signed copy of Dr. Wendy Ostroff's book.
Volunteer
Looking for a new professional leadership opportunity?  Join the WECA the conference committee.  Volunteers attend the conference free and make new professional friends. Contact btengesdal@wisconsinearlychildhood.org for more information.
Sponsorship
Are you looking to be a Conference sponsor? Let us know!
2020 WECA Conference at Kalahari Resort
"This was the first time I brought my staff to the WECA Conference. I feel it is imperative that center owners bring their staff as well so they can earn their continuing education hours, but also funnel more valuable ideas into their business and into their classrooms. We look forward to seeing everyone next year!"