Premium Exhibitors
At Learning Without Tears, our mission is to make learning and teaching easy and fun by providing superior educational products, training, and materials to educators and parents.
Our top-quality classroom materials for infants, preschool, kindergarten and special education are designed to target key developmental milestones and prepare children for future success.
For more than 50 years, Kaplan Early Learning Company has been a champion for play. We are architects of learning good and defenders of the imagination. We live for inseparable bonds and open minds. We encourage the eager and inspire the inspirers.
The goal of the Wisconsin Child Care Administrators Association is "To Support Each Other As Child Care Administrators in Providing Quality Programming for Wisconsin's Families."
E-CHiLD is the online version of the Early Childhood Education associate degree program. The E-Connect-Child Care Services is a one-year technical diploma that ladders into the associate degree.
PBS Wisconsin is committed to ensuring equitable access to free and trusted resources in a variety of formats to help meet the needs of all learners in any learning environment.
Concordia University Wisconsin's online Master's in Early Childhood Education
program offers specializations to fit your individual needs. We offer open
enrollment and convenient 8 week classes.
UW-Whitewater offers educational programs providing flexible pathways to early childhood degrees (with and without dual licensure) as well as credentials focusing on timely topics.
The Registry is Wisconsin's Recognition System for the Early Care and Education Profession. We acknowledge the training, education, and experience that is vital to quality child care.
UW Superior offers flexible, 100% Online Elementary Education B.A./B.S. Master of Education Programs in Counseling, Instruction, Special Education, Educational
Administration, and EdS Superintendent.
 Exhibitors

Info & referrals to answer questions about child care & early education in WI. FREE brochures & articles on child care topics. Specialized books and DVDs for WI providers to borrow through the mail.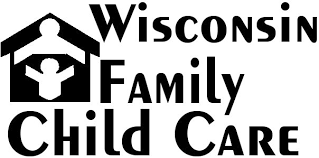 Family Provider of Wisconsin- support in Advocacy, raising quality, continuing education, licensing and certification process, and support in business practices.
Info & referrals to answer questions about child care & early education in WI. FREE brochures & articles on child care topics. Specialized books and DVDs for WI providers to borrow through the mail.
Exhibit at the WECA Conference
WECA Conference is October 1, 2, and 3, 2020
Live sessions, including our keynotes, will take place on October 1-3, 2020.
On-Demand Content: October through December 2020
The show must go onLINE! The Wisconsin Early Childhood Association (WECA) will host its annual conference ONLINE for 2020. This virtual event will provide professional development and training to support the early childhood workforce through rich content and meaningful connections. Exhibit halls have really had to adapt to online conferences. We hope you join ours! There will be two ways to share your information with our attendees:
Exhibitor
$50 nonprofit OR $100 vendor
You will be listed as an exhibitor on the WECA exhibitor page site. One picture or logo that links to your website.
Premium Exhibitor
$75 nonprofit OR $150 vendor
You will receive your own webpage on the WECA conference web site. You will be able to post a written description of your business or organization, including links to your website, contact information (including social media links), product pictures, a video message, resource list, coupons for discounts, and additional information. Check out the example template and get creative!
All exhibitor information will remain live from at least October 1st through December 31st.  We will post your information as soon as we receive it – so if you get your information in now it will also be live during the registration process. Exhibitors will be recognized during live and recorded workshops. There will also be an exhibitor activity that attendees will be able to complete by visiting you in the virtual exhibit hall.
Please consider donating a door prize that will be given away during live sessions. This year we are asking for donation of gift cards or gift certificates only. This way they will be easily delivered to winners by mail. If you donate, your business will we announced during the live session that the door prize is given, and you will be listed as a Gem of the Friend sponsor of our conference.
Reach out to with any questions. Hopefully next year we'll be face to face again, but let's make the most of this new opportunity. Our goal is to make the exhibit space valuable to attendees and exhibitors alike!