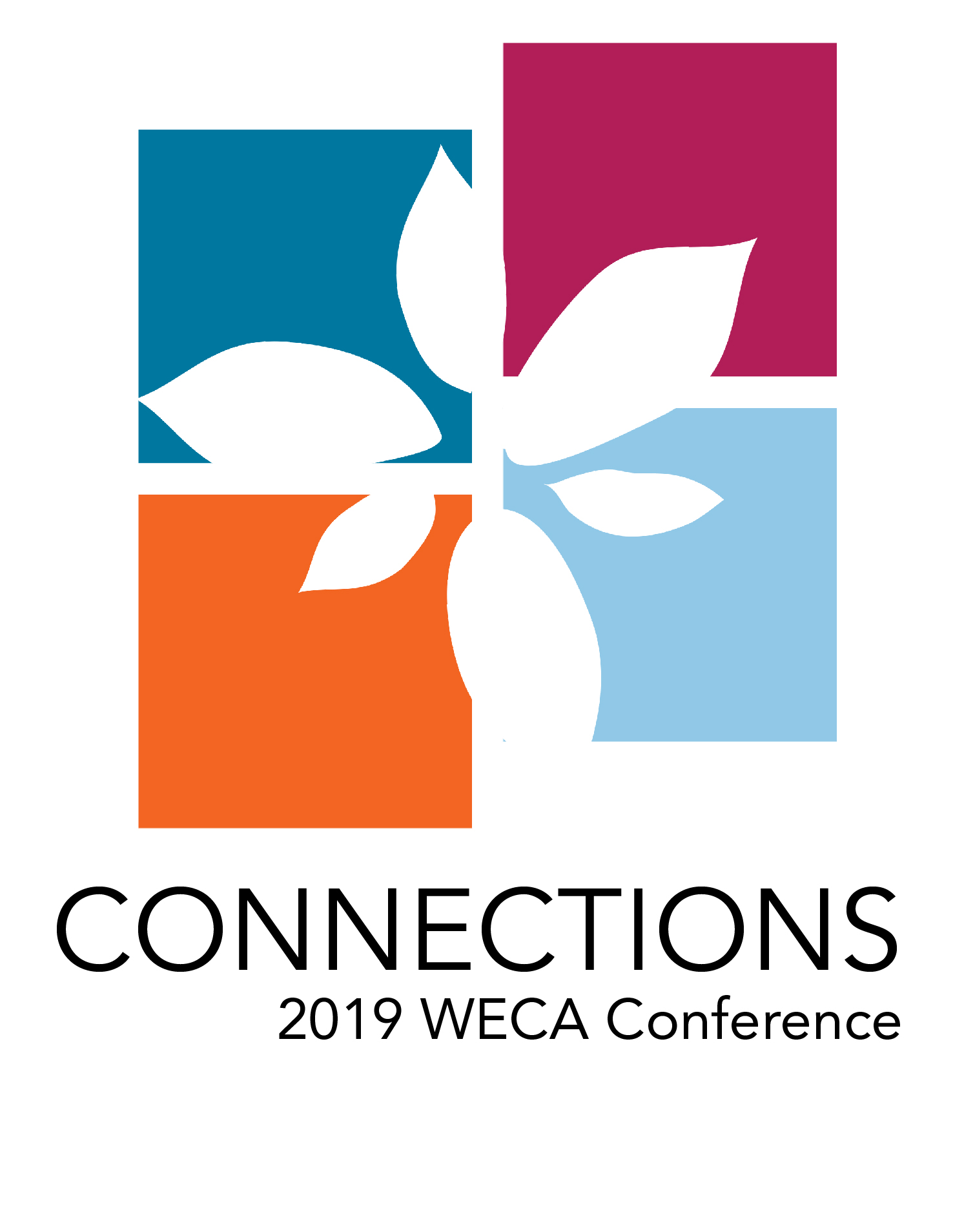 Keynote and Featured Speakers
Thursday, November 14th Pre-Conference: Mary Harrill, Senior Director of Higher Education Accreditation and Program Support at NAEYC presents "Stepping into the Audacious Vision: A well-prepared, well-compensated ECE profession"
Mary Harrill is Senior Director of Higher Education at the National Association for the Education of Young Children (NAEYC). In this role, she oversees NAEYC's higher education accreditation system for early childhood degree programs and NAEYC's national recognition system of higher education program through its partnership with the Council for the Accreditation of Educator Preparation (CAEP). She is also shepherding the revisions process for the Professional Standards and Competencies and supporting Power to the Profession efforts. Prior to working at NAEYC, Mary worked at Achieving the Dream (ATD) as an Associate Director overseeing grants to improve student success in community colleges and managing the recruitment and retention of colleges in the ATD network. From 2001 until 2014, Mary worked for the American Association of Colleges for Teacher Education (AACTE) in many roles – including overseeing federal and state policy, managing state chapters, overseeing governance operations, and leading initiatives to improve principal preparation and advance clinical preparation of educators. She holds a B.A. in Sociology from Stetson University and a M.T.S. from Candler School of Theology at Emory University.
Friday, November 15th: Lea Denny, MS, LPC, NCC, NMT, CEO, Founder and Lead Clinical Psychotherapist of HIR Wellness Center  and Tammy Scheidegger, Ph.D, Associate Professor in the Graduate Program in Counseling, Mount Mary University and the Practicum and Internship Coordinator present "Historical and Institutional Trauma: The Power of Community Activated Resilience"
Lea Denny, MS, LPC, NCC, NMT, CEO, Founder & Lead Clinical Psychotherapist of HIR Wellness Center (HIR) is a wife and mother of two. HIR is pronounced her which stands for Healing Intergenerational Roots and is a grassroots nonprofit organization that provides free, trauma-informed and culturally responsive mental health counseling and wellness services to Indigenous and underserved communities. Lea's vision to see HIR grow as a leading training site that supports and encourages the professional development of the next generation of counselors, healers, and mentors by learning to work alongside their client's and to become integrated, intentional, and action-focused within the communities that they serve. Ms. Denny presents locally, nationally and internationally on her research and work on Historical Trauma for Intergenerational Healing, Trauma Informed Care for Trauma Informed Healing, and Decolonizing Mental Health Practices. She infuses Community Based Participatory Research and Practice Based Evidence to guide the development of HIR's programming and to better identify community needs. She is trained in the Neurosequential Model of Therapeutics (NMT) and will complete her next phase as an NMT Trainer this year. Ms. Denny is part of an international network of Indigenous professionals, she actively participates in focus groups on community-based services for Indigenous people, and she provides regular consultation. She is a Mental Health First Aid Instructor and, through HIR Wellness Center programming, offers workshops and support groups at no cost to community members. Lea developed Community Activated Medicine (CAM ©2017) programming to create greater access to mental health resources and events specifically designed for communities to come together and learn together. Ms. Denny developed Community Activated Medicine Place (CAMP ©2017) sites, that are hosted at all HIR events and are frequently offered to participants during conferences where Ms. Denny presents. CAMP sites are mental health outreach pop-up's and are staffed by trained professionals. Ms. Denny's vision for CAM is to create spaces for communities to experience togetherness, belonging, and to hold space for healing opportunities that can extend beyond one person to impact future generations and where the people are the medicine (relationships). HIR's motto is "Illness becomes Wellness when I becomes We, Healing All Nations- One Tribe".
Dr. Scheidegger is a tenured, Associate Professor in the Graduate Program in Counseling at Mount Mary University and the Practicum and Internship Coordinator. She served as President of the Wisconsin Counseling Association from 2012 -2013. In 2012, she was also an invited member of the Wisconsin Department of Safety and Professional Services taskforce to re-write the educational requirements for Professional Counselors. She currently serves as an appointed member of the Wisconsin Department of Safety and Professional Services, Joint Board for Marriage and Family Therapy, Professional Counseling, and Social Work Examining Board and the Licensed Professional Counselor section.
She received her Ph.D. in Marriage and Family Therapy from The Ohio State University in 1998 and has undergraduate and graduate degrees in family and human development. Dr. Scheidegger is a Licensed Professional Counselor in the state of Wisconsin and is a National Board Certified Counselor. She currently teaches courses in basic and advanced trauma counseling, couples and family therapy, eating disorders, psychopathology and advanced issues in clinical mental health as well as supervising graduate students as they complete their internship experience in the counseling field.
In the past four years, Dr. Scheidegger has worked with her colleague Dr. Carrie King, along with many of her graduate students, to train and implement trauma informed practices in the greater Milwaukee community as well as to train and implement trauma responsive school practices in the Milwaukee private school system. They have received two grants from the Charles E. Kubly Foundation supporting their work and research in developing trauma sensitive schools. Carrie and Tammy's work on trauma was presented in Montreal, Quebec, Canada and Banff, Alberta, Canada in 2016 and in Capetown, South Africa in the spring of 2017. Through Mount Mary University, Drs. Scheidegger and King have continued to work with Lea Denny & Jim Hastings from HIR Wellness Center to research and lead efforts to bring Trauma Informed Healing (TIH) to populations impacted by historical trauma.
Saturday, November 16th: Wendy Ostroff, Ph.D presents "Cultivating Curiosity in Play-Based Classrooms"
Wendy L. Ostroff, Ph.D. is a developmental and cognitive psychologist, and an award-winning professor in the Hutchins School of Liberal Studies at Sonoma State University, where she trains pre-service teachers to be critical readers, writers, and thinkers. The author of the books, Understanding How Young Children Learn: Bringing the Science of Child Development to the Classroom (2012, ASCD), and Cultivating Curiosity in K-12 Classrooms: How to Promote and Sustain Deep Learning (2016, ASCD), Dr. Ostroff has been designing and teaching interdisciplinary courses on cognitive science and neuroscience, learning, and education for the past 20 years. She is passionate about innovative and emergent pedagogies, and state of the art teacher education.