Join our Advocacy Network-Forward for Kids!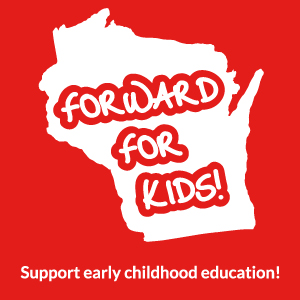 There are over 350,000 children under the age of 5 in Wisconsin, and a majority of them are in an early childhood education program of some type. These young children depend on their relationships with knowledgeable and nurturing teachers to support their early learning.
DO YOU BELIEVE THAT HIGH QUALITY EARLY CHILDHOOD EDUCATION:
Supports healthy development for our children
Contributes to closing the achievement gap and preparing children for school
Builds strong families and communities
Strengthens Wisconsin's future workforce
Then join our advocacy network!
By joining the Forward for Kids advocacy network, you'll receive early childhood education advocacy updates throughout the year.