WI Infant Toddler Policy Project-
Pritzker Children's Initiative Grant 2019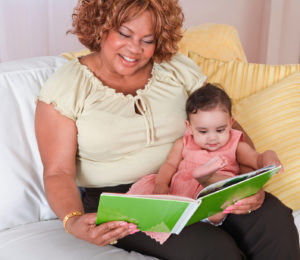 Wisconsin was awarded a planning grant from the Pritzker Children's Initiative to develop a policy agenda to expand the availability of high-quality infant and toddler child care.  Wisconsin is one of 11 states working on this critical initiative.  The Wisconsin Infant Toddler Policy Project known as WITPP, is aimed at finding innovative strategies to inform the work of developing a state-wide blueprint for action that expands high-quality infant toddler child care.  This project is not just TALKING about issues… but creating an action plan for WALKING forward child care services that expand Wisconsin's impact by 25% by 2023.  Become part of this exciting conversation.
We are excited to be part of this project bringing together a shared agenda for supporting families with infants and toddlers in Wisconsin. The work is funded through the Pritzker Children's Initiative.
If you are an organization or association, please distribute broadly throughout your networks. It is critical to get as many parent/grandparent/guardian voices as possible – your help distributing is so appreciated. 
Organizational/ Community Ideas:
Business owners, community leaders, program directors, health providers, caregivers, legislators, everyone with ideas on how to expand the capacity for infant toddler programming has an opportunity to be heard. Your ideas are important to the process of how Wisconsin promote policies that will drive solutions.  Your best thinking, networks of colleagues and willingness to take actionable steps will be crucial over the next nine months. You each bring a rich community perspective on infant toddler child care issues and how they impact your constituents.
Community Forums:
Participate or schedule a community forum. WECA will bring a facilitator to your group listening to your thoughts or can provide an overview on the project at one of your meetings.  Contact the WECA office for scheduling information.
Submit thoughts and ideas:
Don't belong to an association or community group, but you have an idea you would like to share? Write your comment below and a follow up call/email will be scheduled for more detail.