The REWARD Wisconsin Stipend Program provides salary supplements to eligible child care professionals. Individuals must meet all eligibilities to participate. We are pleased to now be able to serve nearly all early childhood educators in Wisconsin, per the program's recent expansion.
Eligibility requirements are:
Education
Employment Longevity
Worked at your current employer for at least 6 current and continuous months
Other Employment Requirements
Employed by a group child care program that is licensed and/or participating in YoungStar; OR, in a licensed or certified family child care program
Work at least 20 hours/week
Work at least 5% of your time in an early childhood classroom, either directly with children or in supervision and support of staff
Live and/or work in the state of Wisconsin
New Stipend Amounts
Stipend amounts have increased. Check out this chart for the amount you can receive, based on your Registry level.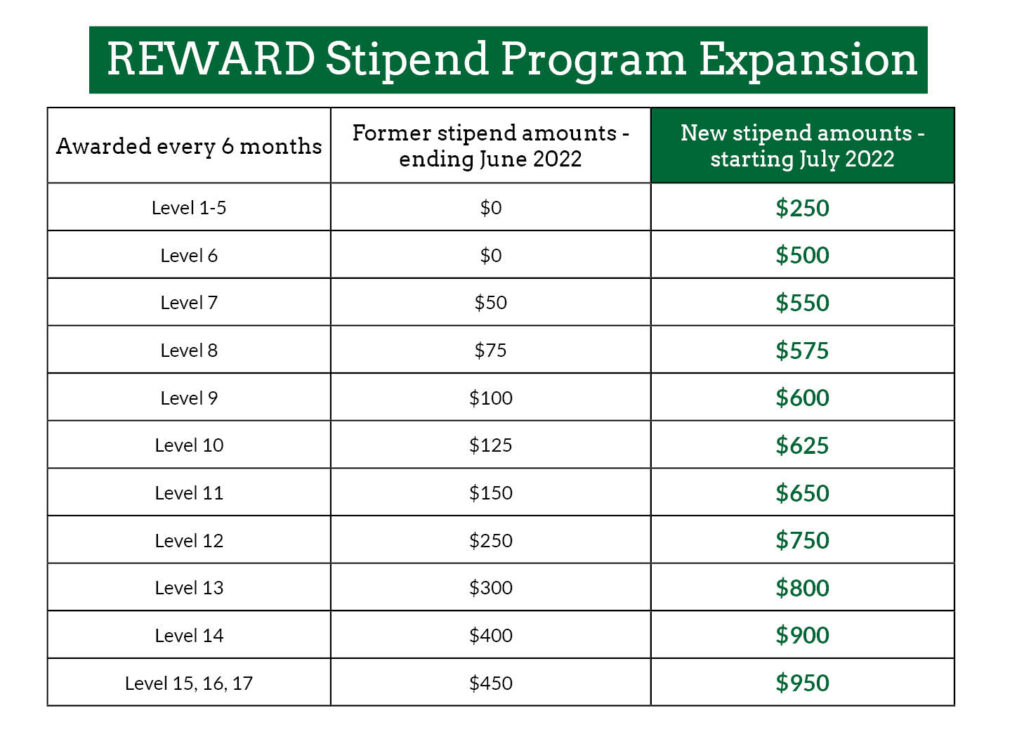 Nuevos montos del incentivo
Los montos de los incentivos han aumentado. Consulte este cuadro para ver la cantidad que puede recibir, según su nivel del Registry.

Ready to apply?
Expansion Details
The REWARD and T.E.A.C.H. programs recently expanded. Get all the important details on our special expansion webpage.