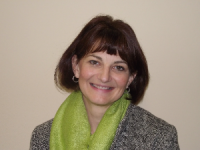 Michele Engh
Co-Chair Kickapoo Conversations
Michele has lived in the Driftless region for 12 years. She has a background in nursing and religious education. Since moving to the Westby, WI area she worked as a Community Development Specialist at Couleecap and Resource and Community Development for Vernon County. When an opening arose at Westby Coon Prairie Church, Michele transitioned into Faith Formation Director. She continues to work on Social Justice issues from Human Trafficking, Food Insecurity and lack of adequate childcare for parents. She is married to Peter Engh and the mother of 4 children.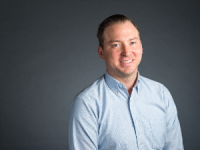 Eric Hartwig
Director of Workplace Services, Organic Valley
Eric is the Director of Workplace Services at Organic Valley, overseeing many of the internal service departments for the farmer-owned cooperative. Prior to joining Organic Valley, Eric spent 15 years working with youth in Madison and San Francisco, at schools, community centers, and community based non-profits. He also spent 3 years as an adjunct instructor for UW-Platteville in their Afterschool and Youth Development credential program. Given this background, one of the first projects was to look into how Organic Valley could assist with ongoing issues regarding access to high quality, regulated child care in Vernon and Monroe counties. During this time, he led a needs assessment and feasibility study regarding the childcare issues and potential solutions, and began doing outreach to regional experts and community leaders. Organic Valley has provided funds and leadership on the issue of rural childcare, and fully support the WEESSN model to improve access and quality of childcare in southwestern Wisconsin.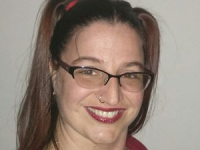 Kelly Matthews
WEESSN Coordinator
Kelly has experience in group and family child care. She's the WEESSN Coordinator for the Wisconsin Early Childhood Association (WECA). She's looking forward to supporting child care programs in this innovative way.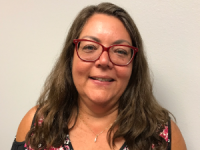 JoAnn Hayden
WECA Food Program Area Coordinator
JoAnn was a family child care provider for over 10 years. For the last 25 years, she has worked one on one with providers throughout the state through her work with the Wisconsin Early Childhood Association (WECA). JoAnn is eager to help advance the child care experience in her new role with WEESSN.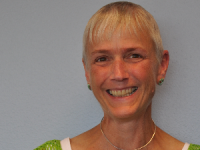 Ruth Schmidt
WECA Executive Director
Ruth has been working with local community leaders as they have considered options for addressing the child care challenge facing their communities. She believes that the Wisconsin Early Education Shared Services Network can be part of a solution to stabilizing and growing child care to meet the needs of children, families and the community at large.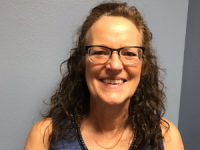 Laurie Oryall
Laurie has a BS in Business Administration and over 18 years of operations experience in the early education field. Her role within the share service network will be to use the information identified from the community and provider needs assessment to increase efficiencies and savings where possible. Areas of focus will include overall program administration, as well as negotiating group pricing on goods and services. She looks forward to working with you to allow you more time to focus on the children and put more resources into you programs.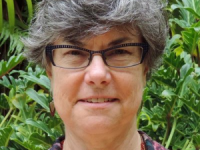 Louise Stoney
Co-Founder of Opportunities Exchange and the Alliance for Early Childhood Finance
Louise is an independent consultant specializing in early care and education (ECE) finance and policy, and Co-Founder of both Opportunities Exchange and the Alliance for Early Childhood Finance. Louise has worked with state and local governments, foundations, ECE providers, industry intermediaries, research, and advocacy groups in over 40 states. Public and private organizations have sought Louise's expertise to help craft new finance and policy options as well as write issue briefs on challenging topics. She has helped model ECE program costs, revise subsidy policy and rate-setting strategies, re-visit QRIS standards and procedures, craft new approaches to contracting and voucher management, and more.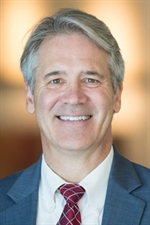 Dr. John Meurer
Director of the Institute for Health and Equity
John has served as the director of the Institute for Health & Equity since 2011. In his role, he enjoys cultivating engagement and collegiality as well as supporting innovative research and excellence in education. Under his leadership, the Institute for Health & Equity continues to develop talented leaders, faculty, staff and students with a vast array of research and education experience. During his 23 years at MCW, Dr. Meurer has served on advisory boards of the Children's Hospital and Health System in health education, community services, and advocacy.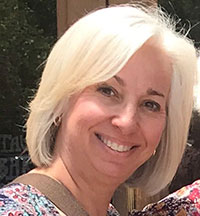 Angela Albert
WEESSN Relief Squad Educator
Angie has been teaching in Early Childhood programs for over 25 years. She has worked in both licensed group and family programs and enjoys spending her days working with children and families. Angie understands the struggles programs have and is excited to join WEESSN's Relief Squad.   In addition to her work in ECE Angie teaches yoga, fitness and health classes to children , moms and moms to be. Angie and her husband Kevin have two grown children. They live in La Crosse WI with their dog, Rose and spend their free time hiking, reading, listening to podcasts and always continuing to learn.