Wisconsin Shares Toolkit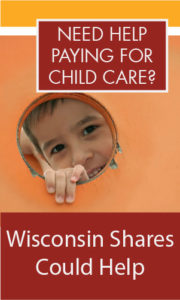 Thank you for helping us spread the word about Wisconsin Shares in your community. The full toolkit provides you with both digital and print pieces for you to help us with state outreach.
They include: 
Branded Flyer
PowerPoint Presentation
Social Media Images
Newsletter blurbs
and more!
Questions or problems, you can contact us.