Purchase a one-year subscription of WISER.
Thank you for subscribing to the Wi Shared Education Resources platform. To complete your user registration, please select the payment button below and follow the payment portal prompt. Questions or problems?  Email us at wiser@wisconsinearlychildhood.org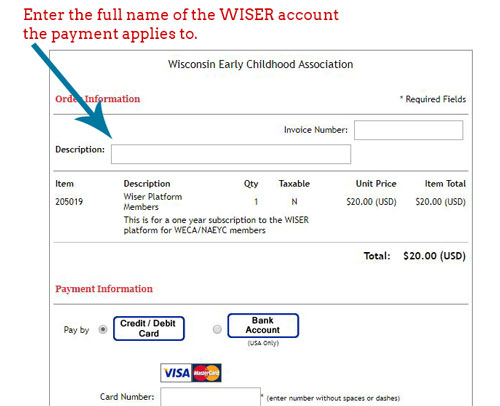 IMPORTANT NOTICE: In the top description box, please enter the full name of the WISER account the payment applies to so we can match payment to the request. Thank you.