by: Grace Reef, Senior Outreach Consultant at Committee for Economic Development (CED)
On April 15, Wisconsin received $579.7 million for child care through the American Rescue Plan passed by Congress in March.  These funds will be used to help families afford child care and to help stabilize the child care market (i.e. support child care businesses impacted by COVID-19 that are struggling to pay staff and fixed costs, such as rent, mortgage, or other operating expenses).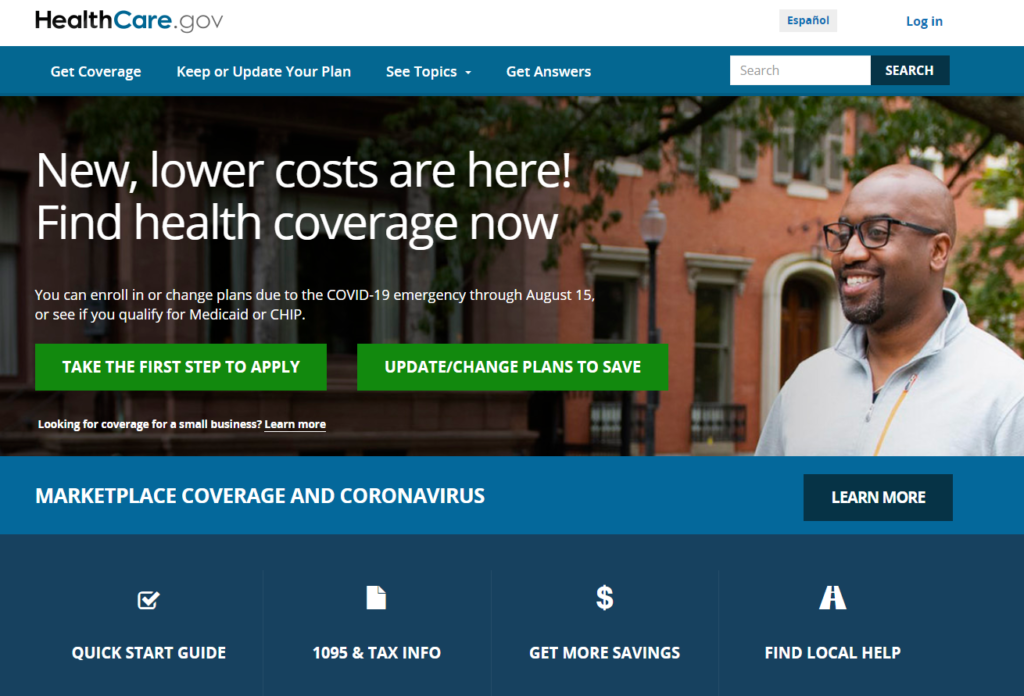 The American Rescue Plan included other important provisions as well. Particularly important to those working in child care who do not have employer-sponsored health care coverage, the American Rescue Plan expanded subsidies to help make health care insurance more affordable through the federal marketplace HealthCare.Gov.  These changes went into effect on April 1, 2021, which means anyone signing up for a health plan through HealthCare.Gov can begin receiving health care coverage as soon as May.  
Pre-COVID pandemic data shows that at least 329,000 individuals in Wisconsin have no health insurance.  Just under 200,000 individuals in Wisconsin have health care coverage through HealthCare.Gov, the federal marketplace in which Wisconsin residents participate. 1
American Rescue Plan Health Care Affordability Changes. The U.S. Department of Health and Human Services (HHS) has estimated that under the American Rescue Plan, 
3 out of 4 uninsured 

individuals

can access $0 cost health coverage 2

 and

 

4 out of 5 current 

HealthCare.Gov

 consumers will be able to find a health plan for $10 per month

.

iv

 

 

 
Many people choosing health plans through HealthCare.Gov will see their monthly premiums decline by $50 per person per month and $85 per policy per month.3  How is this possible?  Congress made health care plans more affordable for individuals and families who do not have employer-sponsored health coverage by increasing the amount of monthly premiums paid by the federal government. When the federal government pays more, individual or family payments for monthly coverage are reduced (or in some cases eliminated).  Individuals purchase health care coverage through HealthCare.Gov.  
The HealthCare.Gov Marketplace.  The HealthCare.Gov marketplace tiers health care plans by levels: Bronze, Silver, Gold, and Platinum.vi  In Wisconsin, 13 health insurance companies are offering plans in 2021, an increase from 12 insurers last year. 5  In general, the bronze plan has the lowest monthly premiums. However, out-of-pocket costs (such as expenses related to health plan "deductibles", which require people to pay out-of-pocket before coverage applies) may be high. Silver plans may have a slightly higher monthly premium but require lower out-of-pocket costs. Gold plans generally have a high monthly premium, but very low out-of-pocket costs. Platinum plans have the highest monthly premiums and lowest out-of-pocket costs.  When choosing a health plan, it's important to ask about the cost of monthly premiums, deductibles (expenses before insurance coverage applies to you), and any co-pays for medical care (e.g., doctor visits, hospital visits or stays, etc.). It's also important to understand all the costs – not just the monthly premium as well as the type of coverage provided. 
Greater Subsidies for Health Coverage to Make Health Plans More Affordable (or Free).  The way the federal government makes health care coverage more affordable is through the use of premium tax credits. The amount of the tax credit varies by income and the cost of health plans in your area. (For example, the lower your income, the greater your premium tax credit). Individuals can estimate their expected income for the year and choose to apply the tax credit on a monthly basis, which makes the monthly cost of premiums much lower for people. For individuals who choose to apply the tax credit monthly, this immediately reduces the monthly premium that needs to be paid (e.g., you don't need to apply for a tax credit separately through the IRS). It's an automatic adjustment/reduction made to your premium cost.  The calculations are made for you through HealthCare.Gov so that you will know what your monthly payments will be (as well as whether your monthly payment will be zero).6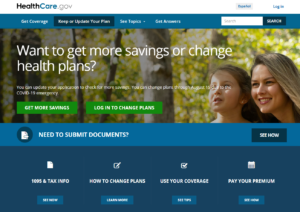 If you prefer, you can also claim premium tax credits at the end of the year. Many people choose to apply them monthly because that immediately reduces the cost of monthly payments. If you decide to estimate what your income will be over the next year and also choose to have the tax credit apply monthly, if there are changes in your income, you should update your information as soon as possible on HealthCare.Gov. If your income has declined, you may be eligible for a larger tax credit. If your income has increased, your tax credit may be less.  Ultimately, when you file your annual taxes, the IRS will compare your actual income to the amount of the premium tax credit you claimed, and you could wind up owing some money back if you have not updated your information (e.g., if you received a bonus or changed jobs and are making a higher level of income than you originally had estimated). Therefore, it is good to receive the benefit of lower monthly premiums by having the tax credit applied monthly, but it is also important to report any income changes in HealthCare.Gov to avoid any unpleasant surprises at tax time. 7
Who can receive these new larger health care subsidies?  Anyone who is currently uninsured (and legally in the United States), should check out the plans under HealthCare.Gov. If you are eligible for a different type of health plan (e.g., Medicaid), the web site will let you know.  If you currently already have a plan through HealthCare.Gov, update your information because you may qualify for a larger subsidy (or free coverage). You can also switch plans if you want (e.g., if you currently have a Bronze plan and want to switch to a Silver plan, now might be more affordable and reduce your out-of-pocket costs).  
Timing and Deadlines.  The new subsidies to make health care more affordable went into effect April 1, 2021. The enrollment period (or change period if you have a current plan) runs through August 15, 2021.8 The sooner you apply, the sooner you can have the health coverage that you need. Or, if you already have a health care plan through HealthCare.Gov, the sooner you can pay less. These new higher subsidies are available for 2021 and 2022 (unless extended by Congress). 
Get Free Help Understanding and Using HealthCare.Gov! Need help comparing plans? Or, need help understanding monthly premiums after application of the premium tax credit? Want to ask questions and quickly understand the bottom line for you?  It's free. Call Covering Wisconsin, Wisconsin's official federally-licensed health insurance navigator agency at 608-261-1455 or 414-400-9489.  Covering Wisconsin also has tools on their website, including how-to videos here.  
Everyone should have affordable health care insurance. This may be your chance! 
Quick Tips. Any economic impact payments (such as the $1,400 stimulus checks) that you received this year from the IRS do not count as income when you estimate your annual income for health care coverage under HealthCare.Gov plans. There are also some special rules if you received unemployment compensation in 2021. Use the local assistance link or call the marketplace call center to find out more! 
__________________________________________________________
1.U.S. Department of Health and Human Services, HHS Secretary Becerra Announces Reduced Costs and Expanded Access Available for Marketplace Health Coverage Under the American Rescue Plan, April 1, 2021. https://www.hhs.gov/about/news/2021/04/01/hhs-secretary-becerra-announces-reduced-costs-and-expanded-access-available-marketplace-health-coverage-under-american-rescue-plan.html
2. Ibid.
3. Ibid.
4. HealthCare.Gov, How to Pick a Health Insurance Plan, the "metal" categories: Bronze, Silver, Gold, and Platinum. https://www.healthcare.gov/choose-a-plan/plans-categories/
5. Wisconsin health insurance marketplace: history and news of the state's exchange, Healthinsurance.org. https://www.healthinsurance.org/health-insurance-marketplaces/wisconsin/
6. Georgetown University Health Policy Institute, Center on Health Insurance Reforms, The American Rescue Plan: What You Need to Know about Enhanced Premium Tax Credits, March 2021. http://chirblog.org/what-you-need-to-know-about-enhanced-premium-tax-credits/
7. Georgetown University Health Policy Institute, Center for Children and Families, American Rescue Plan Act: Health Coverage Provisions Explained, March 2021. https://ccf.georgetown.edu/wp-content/uploads/2021/03/American-Rescue-Plan-v2-3.pdf
8. U.S. Department of Health and Human Services, HHS Secretary Becerra Announces Reduced Costs and Expanded Access Available for Marketplace Health Coverage Under the American Rescue Plan, April 1, 2021. https://www.hhs.gov/about/news/2021/04/01/hhs-secretary-becerra-announces-reduced-costs-and-expanded-access-available-marketplace-health-coverage-under-american-rescue-plan.html