by Paula Drew, WECA Conference Team and Former Executive Director at Discovery Center
Join us this year at the annual WECA Conference to hear from keynote speaker Lisa Guernsey as she gives insight into 21st century learning opportunities.
Back when I was an early childhood educator, "technology" was used to refer to things like the classroom typewriter, boombox and disposable camera. These items were interactive by nature and students usually used them in collaboration with others. There wasn't ever a time where my co-teacher and I had to think critically about if they played a valid role in our classroom.
Fast-forward a decade and as a director, this topic was much more complex in our field. The advancement of interactive screens posed a whole slew of unanswered questions for me: Can this technology help teach new concepts? How is it going to create or hinder relationship? What about creativity and risk taking? Does digital media encourage a sedentary learning environment? As my team and I worked through a decision to possibly purchase iPads for the classrooms, it was difficult to know where to begin. I brought our concerns to our licenser, our city accreditor and fellow directors in the area. In the end, I couldn't gleam a consensus as to whether this was going to support learning or create havoc in our classrooms.
After months of debate, we took the plunge and purchased the iPads. To start out, we practiced caution and used the new device in ways that emulated older technology; we took photos, listened to music, wrote letters and drew pictures. Slowly we experimented with language apps to help communicate with new English language learners. We added a three-dimensional design game that utilized the camera technology to copy in real time what children were doing with tangrams in front of the screen and then added movement to it on the screen. Our teachers learned by experience that it was essential to experiment with a new game or app on their own before introducing it to the students (not everything out there is DAP or otherwise appropriate). Even though we could find some interesting activities to offer our students on the iPads, there were still a lot of concerns about the valuable time they ate up during the day, both teacher prep time and student engagement time.
By now electronic media has been around long enough that studies have been done to assess all types of ways that it can affect developing minds. Recently, the American Academy of Pediatrics released a report stating that excessive use of digital media can lead to an increase in body weight as well as sleep and cognitive delays in young children. They urge that children under the age of two only be exposed to screens while using video chatting with loved ones and for older children, a limit of an hour or less per day.[1]  Now that we know this, new questions arise. If children are experiencing screen-time at home, can we justify including it at school too? In addition, what we're also learning is that time limits are not the only thing to keep in mind when using digital media.
UW native Chip Donohue and his colleague Roberta Schomburg write in the September issue of Young Children, Technology and Interactive Media in Early Childhood Programs that intentionality should be paramount to anything digital media related in the classroom. They suggest being mindful of the following ideas:
Not just time limits- it's about the quality of the content and how it relates to your student's life experiences.
Cooperation – using technology should bring students and educators together, not signal isolation for the child.
Think positive- use smartly vetted resources that can support healthy social emotional development.
Representation – it's your duty to make sure that your choice of games, apps, digital stories etc. for your students show images that represent all your students. Your students will look to them for confirmation that who they are matters.
Encourage creativity- students can use media to document, tinker and develop new ideas.
Citizenship- remember to talk about safety rules when using on-line platforms. [2]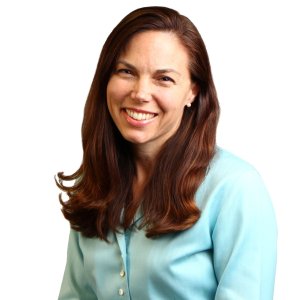 This fall WECA welcomes Lisa Guernsey as the keynote speaker for the 2018 Wisconsin Early Childhood Association annual conference. She is the deputy director of the Education Policy program and director of the Learning Technologies project at New America. She has researched and written extensively about the use of digital media as an educational literacy tool, what she calls a "21st-century literacy opportunity" and has two thought-provoking books to show for this work.
Lisa's work bridges the digital divide of do or don't in the classroom and argues that it's our duty to introduce the use of digital media to our students. She's concerned about access of educational opportunities for all children. She rightly states that not all children can interact with digital media at home but will be required to know how to work with it for most of their lives. She also argues that the right type of media can help our DLL students continue to flourish in both languages while at home and at school. Lisa will help us create a greater understanding what Chip Donohue and Roberta Schomburg talked about in terms of intentionality and then she'll pave a path of how to move forward with the vast array of e-books, apps and other multi-media options that can help to further a child's learning at an individualized pace. [3]
I truly believe that quality early childhood education has the means of creating a more equitable and bright future for all children. Being an educator in the 21st century requires expertise in a vast array of developmental domains. We also must be able to collaborate with families, the greater community and additionally be aware of our social justice responsibilities. Part of this is asking those tough questions about anything introduced into the classroom and we need to have solid resources to guide these decisions. Please join us October 25-27th to go in-depth with concepts related to learning with digital media responsibly in your classroom.
You will have three opportunities to hear Lisa Guernsey speak:
Thursday, October 24th  at 7:00 pm – Screen Time: How Electronic Media—From Baby Videos to Educational Software—Affects Your Young Child. This is a community-wide event and Lisa will speak through a parenting lens when addressing digital media and children.
Friday, October 25th 8:30 -9:30 am – Lisa will kick-off the 2018 Annual WECA Conference as our keynote with Tap, Click, Read: Growing Readers in a World of Screens.
Friday, October 25th 9:45 – 11:45 am – Go in-depth with Lisa Guernsey in this after-keynote breakout session.
Other tech-focused sessions to catch at the 2018 Annual WECA Conference

Friday, October 25th 9:45-11:45 am El Uso de la Tecnología, ¿Buena o Mala para el Aprendizaje de los Niños (Spanish) with Harry Salas, Maestro de Música y Movimiento y Tecnologia, Lighthouse Christian School
Friday, October 25th 12:45 – 2:15 pm Putting Technology to Work for Learning and Play with Heather Kirkorian, Associate Professor
Saturday, October 26th 12:45-2:15 pm Wired and Tired with Angel Stoddard, Instructor, UW-Milwaukee/Spark Early Learning
Saturday, October 26th 2:45-4:15 pm Wait! Wait! I Missed it! with Allison Kaplan, Faculty Associate, Information School, University of Wisconsin – Madison and Emmi Lohrentz
Resources:
The Three C's: Content, Context, and Your Child
How to Use Digital Media to Support Children's Home Language
---
[1] Media and Young Minds. (2016). Pediatrics, 138(5). doi:10.1542/peds.2016-2591
[2] Donohue, C. & Schomburg, R. (2017, September). Technology and Interactive Media in Early Childhood Programs. Young Children, 72-78.
[3] Announcing a Tap, Click, Read Toolkit to Promote Early Literacy in a World of Screens. (2016, October 03). Retrieved July 16, 2018, from http://www.tapclickread.org/announcing-tap-click-read-toolkit-promote-early-literacy-world-screens/