The WE in WECA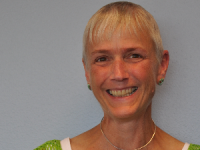 In our website, you will meet Jessica, Stella, Betty Anne, Andrea & Gerineldo, and Rachel… the WE in WECA. Through them you will learn much about who WE are and what WE do. What is pressing and compelling in the world of early childhood care and education is also what WE know.
WE know that in the first three years of life, a child's brain is forming 1 million new neural connections every second. WOW! That is a lot of connections. Nurturing adult relationships are critical during this time of rapid brain development. Early childhood educators are brain architects!
WE know that by age 5, children essentially master the sound system and grammar of their language and acquire a vocabulary of thousands of words. Talking, singing, and reading to babies and toddlers and preschoolers is invaluable to their language development. Early childhood educators are linguists!
WE know that the emotional and physical health, social skills, and cognitive-linguistic capacities that emerge in the early years are all important prerequisites for success in school and later in the workplace and community. Early childhood educators build successful communities!
WE know Nobel Prize winning economist James Heckman has found a 13% Return on Investment for comprehensive, high-quality, birth-to-five early education. Early childhood educators strengthen our economy!
BUT…
WE also know that in Wisconsin the median wage for an early childhood educator with an associate degree is $10 per hour. Almost 4 out of 10 in this workforce leave their classroom every year and over 35% rely one or more public assistance programs.
This knowledge is demanding of public policy and public investments that address the needs of our young children, their families, and the early education workforce. It is with urgency that we invite you to become part of who WE are, stay current with what WE know, advocate for what WE need!
DONATE – help WECA provide services outlined in this report to the over 22,000 early childhood educators, like Betty Anne and Stella, in our state.
ADVOCATE – raise your voice with ours, with Andrea's and Gerineldo's, to call for sound policies and investments that support a strong system of early care and education for all Wisconsin's young children. Join our Forward for Kids advocacy list.
CONNECT – keep in touch with us throughout the year and learn more about what early educators like Rachel and Jessica are up to. Like us on Facebook and LinkedIN and follow us on Twitter.